Exhibitor : Joel Viana de Lemos

Click here for Portuguese language version
On July 8th, 1497, a fleet of three sailing ships left Lisbon – the S. Gabriel, the S. Rafael and the Bérrio – and a small ship with supplies. The fleet was commanded by the Portuguese navigator Vasco da Gama and aimed to discover the maritime route from Europe to India.
On May 17th, 1498, the fleet reached Kappakadavu, near Calicut, in the present Indian state of Kerala.
In addition to the important trade relationships it established, Portugal maintained a permanent presence in the state of Goa for around 450 years, until 1961.
.
Match industry in Goa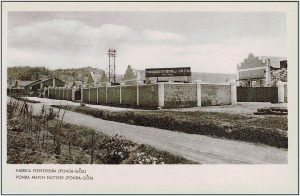 The most important match factory in Goa was the Companhia Fosforeira de Goa, LDA
Some of the matchboxes produced by this factory can be seen below.
Note: On each label and matchbox are indicated the references of the "Catálogo das etiquetas de caixas de fósforos – Portugal / Catalogue of Portuguese Matchbox labels" published in 1996 and 2013 and on the last four labels the references of the Swedish catalogue "Katalog över Svenska Tändsticksetiketter" published by Arne Tejder in 1963. Measurements refer to the printed area and are in millimetres.
Goa Match Works
B&C Industrial Factory – St Cruz, Goa
Bragança Y Ca – Nova Goa
The Gallery below shows all the known matchbox labels produced in Goa. Click on an image to enlarge it.
Click here to return to the Gallery.