Exhibit : 25 years of Fosforera Española, 150 years of matches
In 1968 while I was working in a jewellery shop in the Plaza de Chueca, Madrid, another apprentice who was there with me gave me a box of matches. It was "El Augusto", a clown drawn only with geometric strokes by Cruz Novillo + Olmos. The box immediately caught my attention, and I decided there and then that I was going to collect them because I thought that no one else would collect them and that I was inventing a new hobby, and although it obviously wasn't true that was how my collecting adventure began over 53 years ago.
Behind the Plaza de Chueca is Pelayo street where you could find a tobacconist's kiosk, and on the outside of which was a vending machine which sold boxes of matches from Fósforos del Pirineo for 1 peseta each. Whenever I had any spare money I would buy boxes and quickly noticed that they all showed different characters, people and animals related to the circus, and I kept on buying them until I had collected all 20 different boxes in the Series. The tobacconist was still there in 2015, and although the vending machine is long gone I am lucky enough to now have one in my collection.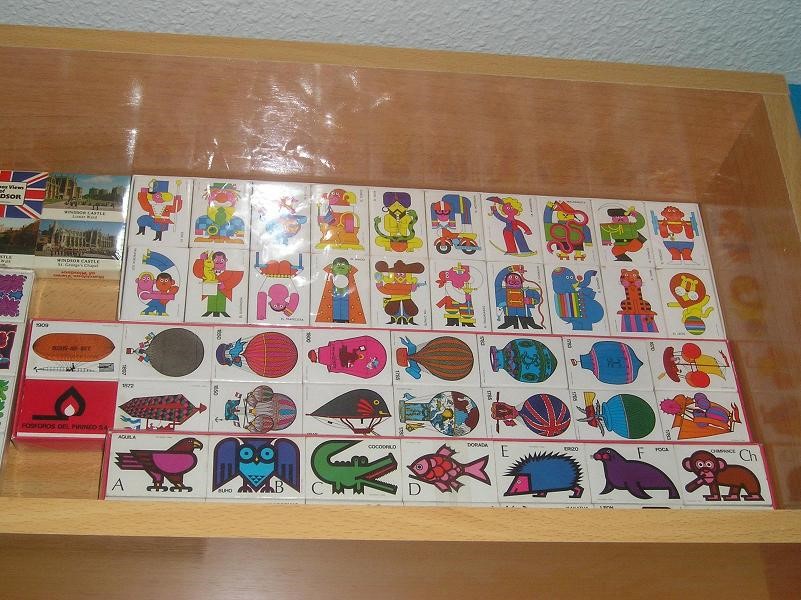 I now specialise in collecting Spanish matchboxes and studying the Spanish matchbox industry.
Click here to return to the Exhibition Catalogue.