Exhibitor : Mike Tree
Ships from the Geest Line fleet can be seen on many bookmatches from the 1960's and 70's which which the company used as marketing material to promote their services. Geest Line is an international shipping company, which operated initially out of Holland under the name Waling van Geest. They are probably best known in the UK for the marketing of bananas, and the Atlantic Banana division was based in the UK at Spalding, Lincs. Many of their fleet were registered in the UK at Boston, Lincs (although the ships were far too large to visit the Port) in recognition of their historical connections with the town and area.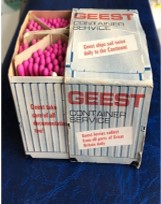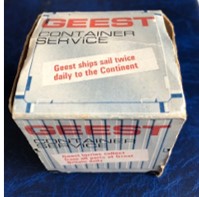 My very first Geest matchbox was an unusual one, pictured to the left.
It is a promotion for the Geest Container Service and resembles a shipping container which opens to reveal the pink-tipped matches inside.
This box still fascinates me, and I smile every time I pick it up.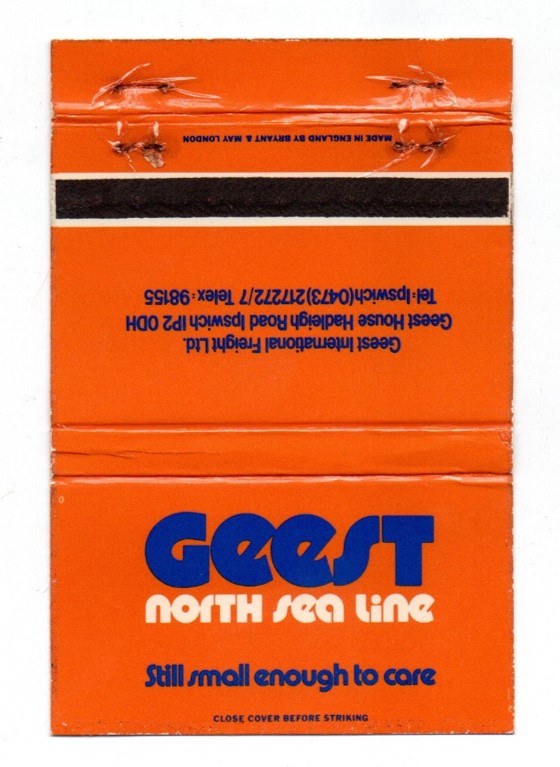 Some other Geest bookmatches from the 1970's are shown on the left.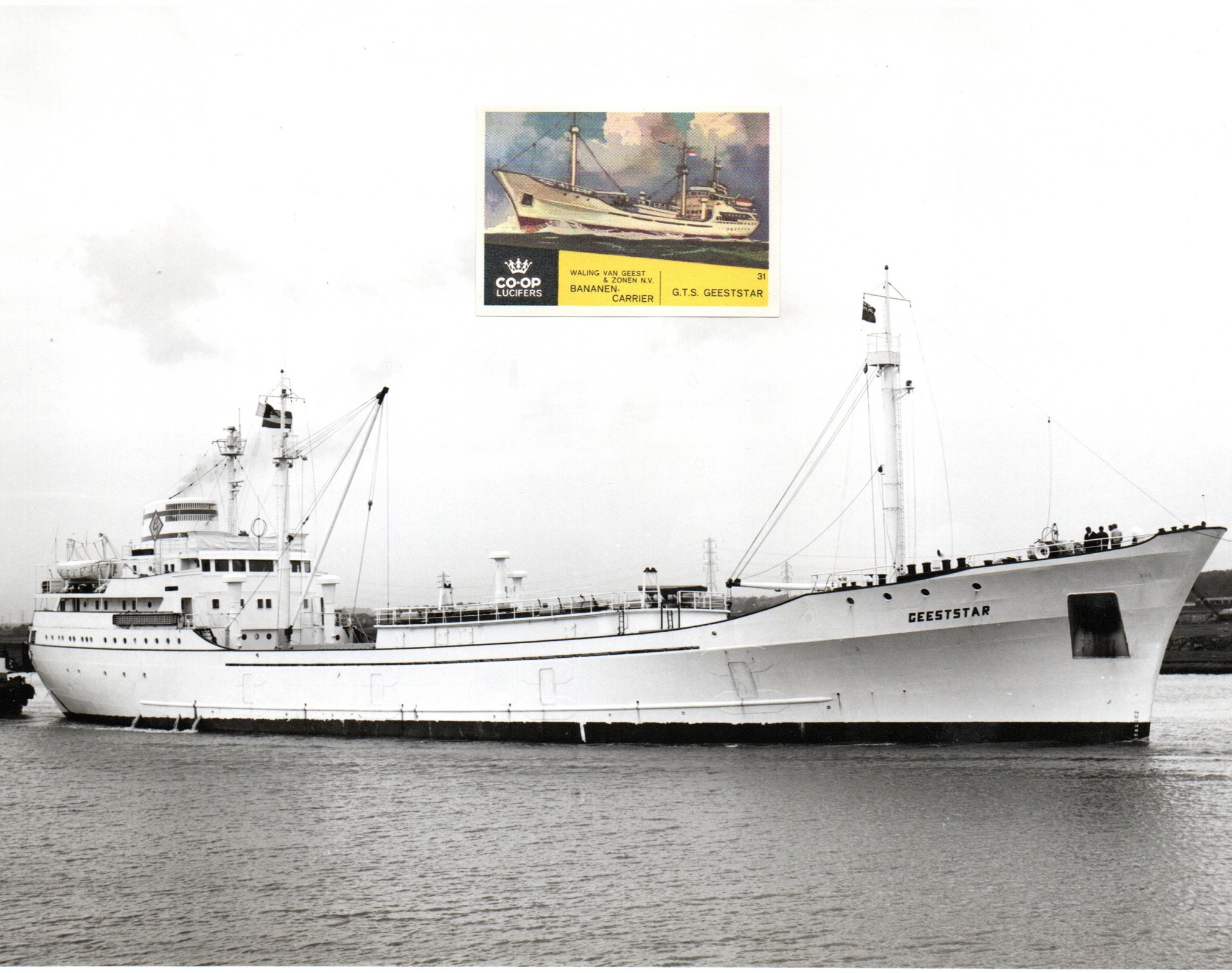 A set of 40 matchbox labels was produced in 1962 by Verenigde Hollandse Lucifers Fabrieken for the CO-OP organisation, showing Dutch flagships. Number 31 featured Geest's newly built banana carrier the mv Geeststar. The image on the right shows this label superimposed over a photograph of the vessel.
As the Caribbean banana trade grew, further larger vessels were ordered, this time under the British flag culminating in a fleet of 14 ships being delivered, over the ensuing 2 decades and trading under the Geest Line banner and registered under the ownership of Geest Industries.
Click here to return to the Exhibition Catalogue.